Welcome to Crossroads Community Church! We're a family of believers who are learning to become disciples of Jesus Christ. Located at the physical crossroads of Highway 143 and Ceasarville Road in Elmore, AL, our campus is regularly filled with all kinds of people from all walks of life. Our worship services are designed to help us celebrate Jesus and worship Him in Spirit and Truth. Every week Pastor Robert teaches God's Word so we can apply it to our lives and build each other up in Christ. We are a people who come together to encounter the Lord regardless of where anyone is in his or her spiritual journey. Please come and join us on Sundays at 10am! We look forward to meeting you!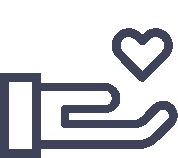 Bring the full tithe into the storehouse... And thereby put me to the test, says the Lord of hosts, if I will not open the windows of heaven for you and pour down for you a blessing
until there is no more need.